Objectives
The ITT represents the field of thermodynamics and thermal process engineering in research and teaching. It connects engineering science and applied natural science.
Students receive a fundamental education in thermodynamics and thermal process engineering. Students are further taught an in-depth understanding of the fundamentals and methods, all with respect to practical applications. The objective is that students will be able to solve challenging problems in these areas either alone or as a team.
The ITT aims to further develop the molecular thermodynamics. It is the goal to tie this area to the daily practice of thermal process engineering.
Scientific results from ITT are published in international papers and adhere to high standards. The ITT is a key strategic partner in industrial cooperations. It contributes its know how and experience to achieve common goals.
Contact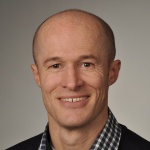 Joachim Groß
Prof. Dr.-Ing.
Head of Institute, Program Director Chemical Engineering